Dr. C. Michael Robinson Jr., Ed.D.
Superintendent, Akron Public Schools
August 1, 2023
Dr. Michael Robinson signed a five-year contract with Akron Public Schools in the summer of 2023. He brings to Akron a wealth of educational experience.
C. Michael Robinson Jr., Ed.D., has experience in education that crosses from urban-suburban districts to rural, suburban and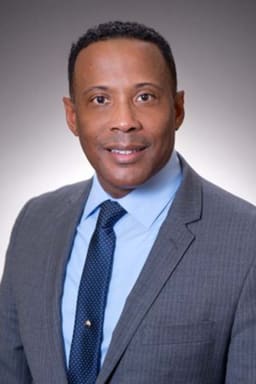 urban districts of varying sizes, diversity and socio-economic status. He is a former superintendent (Pine Bluff, AK) and was the current chief academic officer of East Baton Rouge Parish School System of Baton Rouge, LA, prior to his selection as superintendent of Akron Public Schools. Robinson has two doctoral degrees in educational leadership. His stated objective with Akron Public Schools is: "My knowledge and skills as a chief academic officer and a former superintendent, and having served in other executive roles, will help to support the board's vision to move Akron Public Schools forward in the capacity of Superintendent of Schools."
A self-described data-driven leader, Dr. Robinson has -- in East Baton Rouge -- implemented instructional rounds and data reviews through the district's division of academics to assess where schools are relative to achievement. This has resulted in an overall 3.5% gain in mathematics, an overall 2% gain in ELA and an overall 3% gain in science. He has worked extensively on communicating with faculty and school leaders on creating and implementing instructional resources and on revising and creating scope and sequence and curriculum for academics. Also a proponent of Positive Behavior Intervention strategies (PBIS), Robinson has increased student achievement through school-wide incentives using PBIS.
Read Dr. Robinson's Letter to the Community, dated August 1, 2023 >>.
More Superintendent News Posts